ScreenIt? – Weekly Link Love, DVD Lesser-Knowns And Other Junk – White Collar, Julia Roberts, Diablo Cody, NCIS, Mercy, And More
This week is flying like mad with things to let you know about, and there may be a special weekend edition of ScreenIt? this week, so I'm doubly inspired to get this out to you early. There may be a weekend edition this week, because next week there won't be a ScreenIt? at all. Why? I'm glad you asked.
I'll be having a tricky go of it next week in terms of getting things out that I probably should, because I'll be in New York visiting the set of White Collar and chatting with Matt Bomer, Tim DeKay, and Tiffani Thiessen. Check out my initial preview for White Collar here if you missed it. Want to ask one of them a question? Let me know what it is.
But, enough about me. Let's jump into some of the more interesting stuff being thrown at me.
Dennis Quaid talks Pandorum with ReelzChannel.com… and, well, I don't know if it helps pique my interest.
Julia Roberts… well, you probably already heard, because it's Julia Roberts. Anyway, read about at Movieline again if you want.
Diablo Cody… well, you either already heard, or don't know who that is, but you can Sweet Valley High your way over to Empire and get some info.
TV.com is, well, rather curious about new show Mercy, and they've gone straight to the crossed-out word Grey's Anatomy review to let you know how they feel.
Megan Fox is coming to SNL… here you go.
Rebecca Romijn talks Eastwick to Conan.
In a move that I don't understand at all, the news started jamming the internet today that Watchmen will have another release – The Ultimate Cut. This is perhaps a result of the positive sales figures for the 18 or 20 editions available to purchase already… ummm, but dude, I already own it. Check out some info in the below embed.
Four minutes of Trauma here for you in a preview. Show looks pretty good actually, but I think this one that is going to need good numbers in a hurry.
Miss NCIS? No way. Watch it here.
Here's a behind-the-scenes interview with the women of Mercy.
Finally, if you missed the double-header of Hell's Kitchen last night, you missed a crazy run, and a "chef" whose head nearly exploded. Watch it here.
On to some DVDs!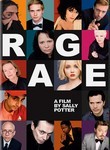 A young blogger attempts to document the inner workings of a top New York fashion house in the week leading up to a major show, but his behind-the-scenes interviews take on much greater significance when a runway model is murdered. A celebrity supermodel (Jude Law), a war photographer (Steve Buscemi), a critic (Judi Dench) and other personalities share their versions of the week's events in Sally Potter's darkly comic riff on the information age.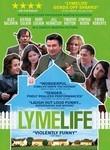 Set in 1970s suburbia, this coming-of-age tale revolves around the exploits of a pair of Long Island families grappling with complex relationships, financial woes and an outbreak of lyme disease that's "terrorizing" their community. Brothers Derick Martini and Steven Martini helmed this quirky dramedy that features a stellar cast, including Alec Baldwin, Rory Culkin, Kieran Culkin, Cynthia Nixon, Timothy Hutton and Jill Hennessy.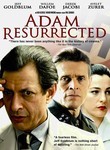 Decades after he survived the Holocaust by becoming a pet "dog" to a brutal concentration camp commandant (Willem Dafoe), Jewish circus entertainer Adam Stein (Jeff Goldblum) finds himself confined to an Israeli mental institution. But when he encounters a feral young boy being held like a dog in the hospital's basement, Stein discovers a new opportunity to reclaim his humanity. Paul Schrader directs this biting drama.
Wallace & Gromit: A Matter of Loaf and Death
The bread business booms for Wallace and his clever pooch, Gromit, when they open their windmill-powered bakery, Top Bun. But danger looms when local bakers begin disappearing without a trace in this tongue-in-cheek mystery. Convinced that Wallace's new lady friend, Piella Bakewell — a former model for the Bake-O-Lite bread company — is behind the crimes, Gromit enlists the help of Piella's own dog, Fluffles, to save his beloved master.
That should keep you busy.
Are You Screening?


Related articles by Zemanta